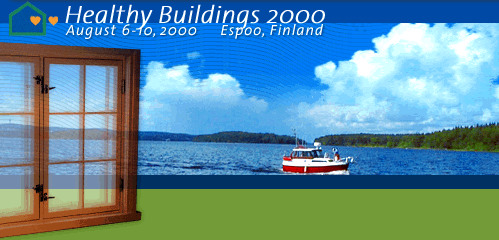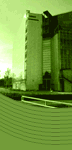 This is the official website of Healthy Buildings 2000 Conference.
It was a priviledge to host the 6th International Conference on Healthy Buildings, the principal international conference on construction technology of healthy buildings.The conference was held on August 6-10, 2000 in Espoo, Finland. There were nearly 800 participants from 46 different countries around the world in the Conference. The technical content of the conference was based on 451 technical papers and posters.
The Healthy Buildings conference series was initiated in 1988 to transfer research results into practice. The first Healthy Buildings Conference was held in Stockholm one year after the 1987 Indoor Air Conference. Since then the Conference has been held in Washington DC, Budapest, Milan and Oslo.
The Final Program of the conference is still available in pdf-format. Click here (786 kB) to find the information about the technical sessions.
The Healthy Buildings 2000 Conference processed the latest knowledge from indoor air quality research, construction techniques and product development into economical and safe solutions for healthier living and working environments. The Conference covered also non-industrial building types in all climatic conditions.
The Conference gave practitioners, authorities and those seriously involved to indoor air a rapid state-of-the-art overview of indoor air know-how.
CORRESPONDENCE
HEALTHY BUILDINGS 2000
Attn: Ms. Leila Sarajärvi
P.O. Box 25
FIN-02131 ESPOO, Finland
Phone: +358 9 4355 560
Telefax: +358 9 4355 5655
e-mail: [email protected]