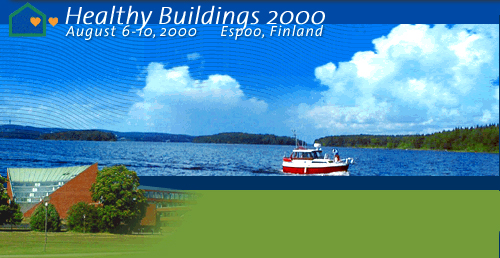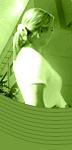 HELSINKI AREA GENERAL INFORMATION
Over the past decades, the Helsinki area has gained a reputation as an attractive, safe, clean and well-organized host city for international meetings. It is large enough to provide all required service, yet small enough to make delegates and their families feel at home during their stay.
City of Helsinki Website
Traveling
There are frequent non-stop flights to Helsinki from many European cities as well as from the USA, Canada, China and Japan. Finland can also be reached by boat from Sweden, Germany, Estonia, Russia and Poland.
Finnair
Finnair has been appointed the official carrier of the Conference. Please contact your nearest Finnair office for assistance with your travel arrangements.
Visa and passport
Please check the regulations with your travel agency.
Local transportation
Helsinki-Vantaa Airport is located approx. 20 km north of the conference central Helsinki. Transportation between the City Terminals and the airport is provided by frequent bus service scheduled for all arrivals and departures (bus fare FIM 25, taxifare FIM 130 in 1998). The airport bus to the City Terminals takes about 30 minutes.
There is a frequent bus service from Helsinki to Espoo, and all the hotels have a bus stop within walking distance. Free bus transportation will be available from the Conference Hotel to Conference venue.
Hotels
Blocks of rooms in all price categories have been reserved in Helsinki and Espoo for the Conference period.
FIM/Room
Conference Hotel SINGLE DOUBLE
Scandic Hotel
Kalastajatorppa (4 km from conference venue, quiet suburban location on the sea side) FIM 790 FIM 990
In Downtown Helsinki
(8-10 km from conference venue)
Scandic Hotel Simonkenttä FIM 850 FIM 1050
Finlandia Hotel Helka FIM 560 FIM 690
Howtel Academica FIM 240 FIM 340
In Tapiola, Espoo
Sokos Hotel Tapiola Garden
(2 km from conference venue, suburban location close to shopping areas) FIM 780 FIM 980
In Otaniemi, Espoo
Sokos Hotel Tapiola Garden
(2 km from conference venue, suburban location close to shopping areas) FIM 780 FIM 980
In Otaniemi, Espoo
Rivoli Hotel Espoo
(500 m from conference venue,quiet location on the seaside) FIM 680 FIM 780
Weather
In August, the summer is at its best in Finland, with a daily maximum temperature in the range 15 to 25 °C.
Time
In the summer Finland is one hour ahead of the Central European daylight saving time, and 7 hours ahead of Eastern daylight saving time of the USA.
PRE- AND POST-CONFERENCE TOURS
Neighboring cities
Participation in the Conference also offers an excellent opportunity to visit exciting neighboring cities such as Stockholm (Sweden), St. Petersburg (Russia), and Tallinn (Estonia). Tours by boat or by air will be organized after the Conference to these locations.
Finnish scenery
You will also have a chance to enjoy the Finnish scenery, either before or after the Conference, by joining one of the organized post-conference tours or on your own. Tours will be arranged to Lapland, the lake district and the archipelago.
More information on tours and visits will be mailed to those who return the enclosed Advance Registration Form to the Conference secretariat.