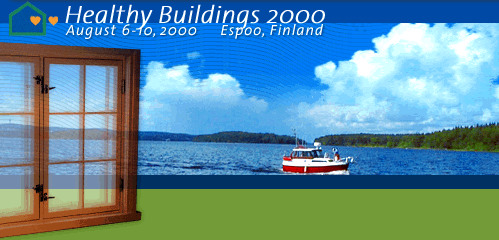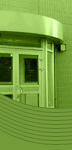 Modern architecture meeting today's requirements
An excursion and case study to Paimio Sanatorium, Turku Resurrection Chapel and Turku Academy of Art. Thursday August 10 (09.00-19.00).
Baltic symposium on IAQ and building physics
A post conference symposium on IAQ and the building physics in the Baltic countries and St. Petersburg will take place in Tallinn on August 11-13, 2000.
Health Effects of Biological Contaminants in Indoor Air Due to Damp and Moisture Problems of Buildings
This is a follow up meeting of the third international conference on fungi, mycotoxins and bioaerosols was held in Saratoga Springs,USA in September 1998. The one day meeting on Sunday August 6, 2000 will follow up the recent developments of the results of the Saratoga Springs Conference.
Meetings
The following groups will meet during the conference:
International Academy of Indoor Air Sciences
ISIAQ BoD and General Assembly
Joint CIB – ISIAQ working group on IAQ and building industry
CIB working group W 77 – Indoor Climate
European Collaborative Action – Indoor Air Quality & Its Impact on Man – Working group meetings
ISAIQ Task Forces
NATO working group on IAQ in Eastern European countries
The Conference Venue offers excellent possibilities for meetings.Please contact the Secretariat for meeting arrangements.